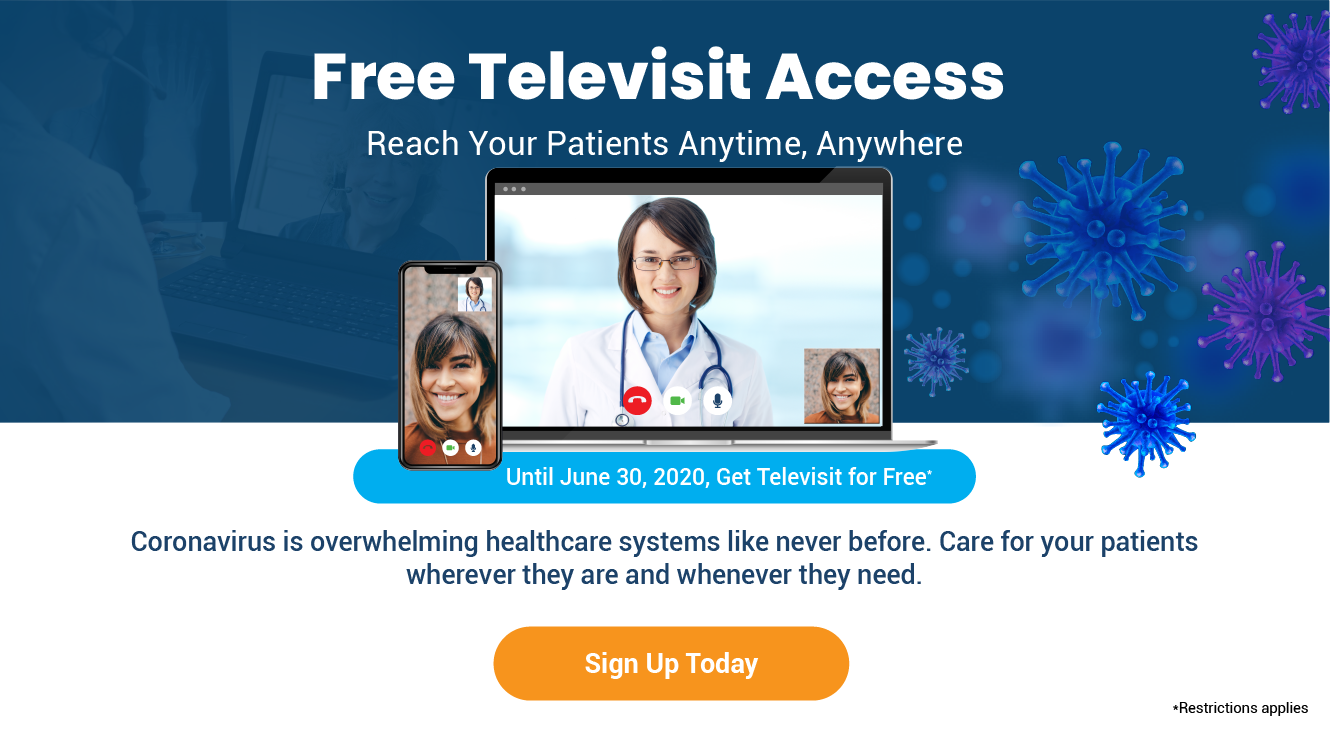 Gain Access to More Than a Dozen Instructional Videos. Discover How to Make the Most of Televisit and It's New and Improved Features.
Request a Demo Today.
Interested in our offer, but not an IMS User? Introduce Yourself.
*Disclaimer: The monthly IMS Televisit fee shall be waived until June 30, 2020 (the "Free Period"). Requires a twelve (12) month subscription to IMS Televisit (the "Initial Subscription Period") and separate setup fees. You may cancel your subscription prior to the end of the Free Period at no additional cost by written notice to Meditab. If you do not cancel before the end of the Free Period, your subscription will automatically renew at the end of the Initial Subscription Period for an additional twelve (12) months (the "Renewal Subscription Periods"). If you would like to cancel this service, you will need to provide written notice of non-renewal to Meditab at least thirty (30) days before the expiration of the Initial Subscription Period or subsequent Renewal Subscription Periods, as applicable. The Free Period is only available to existing IMS clients. You may only use this Free Period once. Meditab reserves the right, in its absolute discretion, to withdraw or to modify this Free Period at any time without prior notice and with no liability.